Recently we steped out of Kenya and the Masai Mara to visit another African wilderness in Botswana. We went to explore somewhere very close to our hearts, the Okavango Delta.
We have been to the Okavango Delta a number of times but this time would be different instead of camping we would be going to stay at some of the world's most luxurious camps and lodges to get some ideas to bring back to Kenya.
The Okavango Delta one of the Seven Natural Wonders of Africa and is a UNESCO World Heritage site and is formed when the Okavango River reaches a large tectonic depression in the Kalahari desert. Unlike most rivers this water never reaches the ocean as it either evaporates or transpires before it can. The Okavango River is fed by the summer rainfall of the Angola highlands and spreads approximately over a  250 km by 150 km area, creating a magnificent and essential wildlife area for animals, birds, crocodiles, hippos and other wildlife to congregate and sate their thirst from the hot desert surrounding it.
On our journey we would be visiting Three Camps, Selinda Explorers Camp, Wilderness Safari's Mombo Camp and Sanctuary Retreat's Chief's Camp near Chief's Island.
Our first stop was Selinda Explorers Camp which is set on the Selinda Spillway in the Selinda Game Reserve and is Great Plains Conservations wildest experience. It trys to create an experience of old style African explorers discovering Africa for the first time and is ultimate luxury under canvas tents positioned along the Selinda Spillway. The best way to showcase what the camp has to offer is with a video.
After Selinda we moved on to Mombo camp, which is the premier Okavango Delta camp, and probably the most famous and recognized camp around the world. Combo s renowned for it amazing game viewing, especially its wild dogs. If you want to watch wild dogs in Africa and see them hunt and possibly even kill, Mombo is the place to go.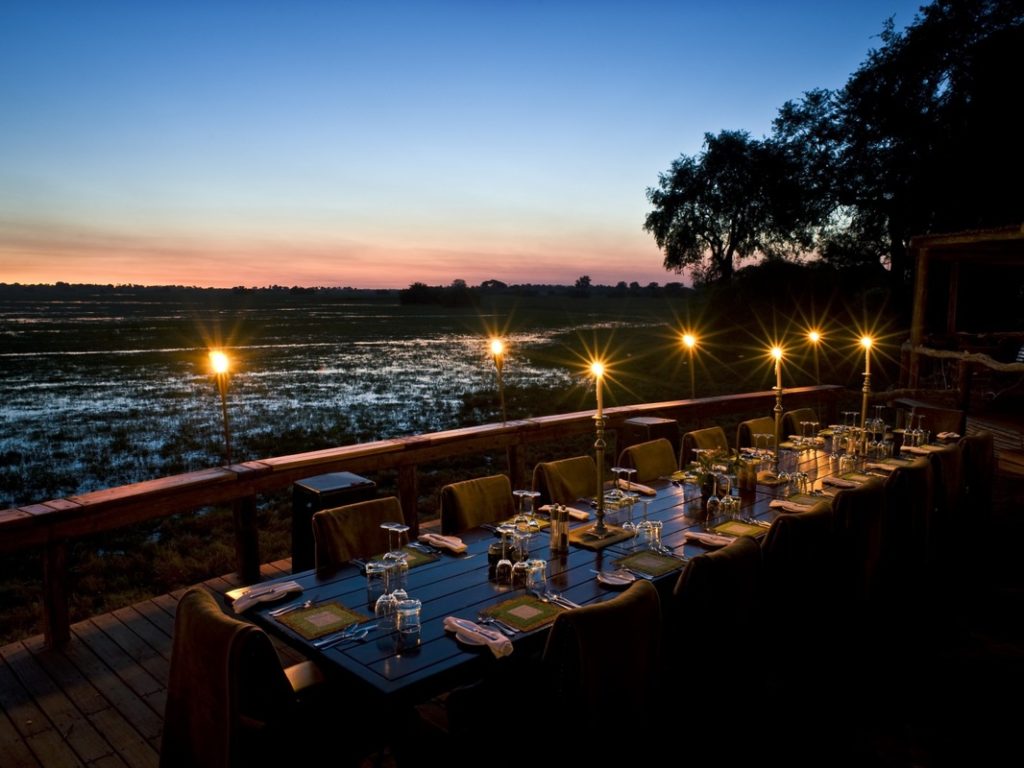 Mombo is run by Wilderness Safari's and is situated on Chief's Island which is renowned for its amazing wildlife and the incredible interactions guests get to witness. To understand the exclusive nature of where you are in Africa, we have included a map of where the camp is provided by Wilderness Safari's.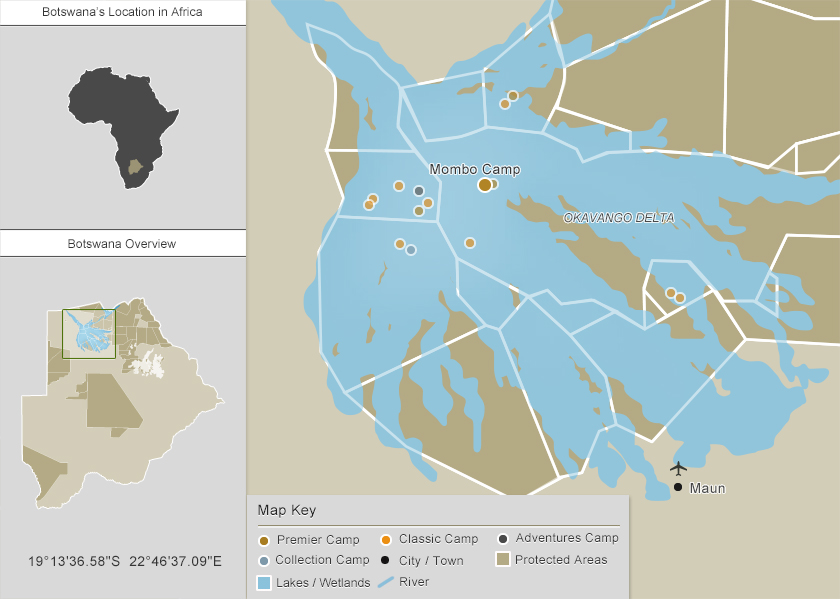 Our next camp is also located in the Moremi Game Reserve and takes its name from Named after Chief Moremi. Our last camp is Sanctuary Retreat's Chief's Camp. It is Sanctuary Retreat's flagship camp is is now for it's exceptional levels of service and customer experience. It is also located on Chief's Island in the Mombo Concession, an area known as the 'predator capital of Africa.
If you are looking to see predator interactions like Lion, Leopard and Wild Dogs there is no place better than the Mombo Concession.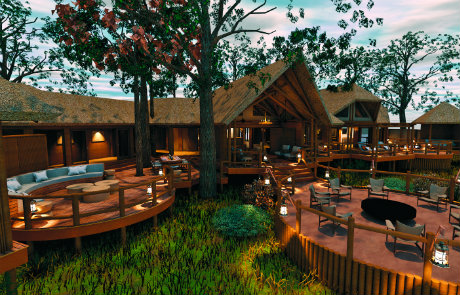 If you are thinking about visiting Africa and the Okavango Delta, we would definitely recommend it and push you to go the luxury route as you are treated to so much more of what the Delta has to offer than on the self camping route. If it is in your budget to do so, do not hesitate. Let us know about your experience we would love to hear about it and to find out if any of our advise helped you at all.